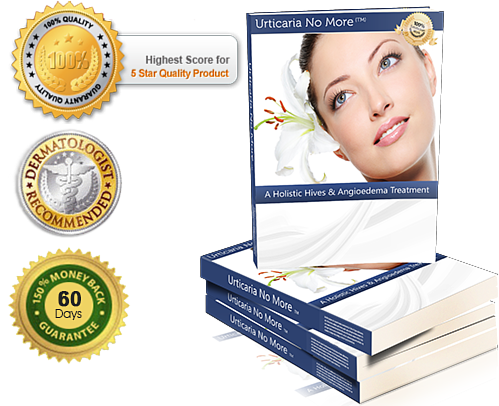 Format : Zipped File that Contains: PDF, eBook + 6 PDFs bonuses, + X-Secret eBook (you'll like it). Instant Download even at 3 a.m in Honolulu!
Number of pages: 55 Pages in the main eBook. Proven Solutions, direct and to the point, no useless medical pages or out of topic ones. No intuitive tricks, No traditional advice and no facts that aren't backed by solid research.
 Free Updates: For every book that 'urticaria no more' releases, new versions are always released that contain more pages and better content. The new versions are always sent free of charge to those who bought the older versions. Prices of the books usually increase with the release of new versions.
 Next Update: $47 Urticaria No More V2 will be soon available. purchase today get the next version for the same price and save 10 dollars.

P.S: If you experienced any problems downloading the file use the contact form.
"Disclaimer: All information presented in this eBook is for informational purposes only. These statements have not been evaluated by the Food and Drug Administration. This product is not intended to diagnose, treat, cure or prevent any disease. This product is not intended to be a substitute or replacement for any medical treatment. Please seek the advice of a healthcare professional for your specific health concerns. Individual results may vary" Yassin is my real first name, Madwin however is a name i'm known with and it's a Pen Family name.
Resources:  Terms, Services & Disclaimer :: Yassin Madwin
Copyright © 2013 SalezPress.